ALL YOUR SENSORS IN THE PALM OF YOUR HAND
VISUAL SENSOR IS AN AVANCED MAKING DECISION SERVICE THAT ANALYZES THE SOIL-PLANT-WEATHER PRESENT AND FUTURE CONDITIONS  TRHOUGH THE 4 DIFFERENT STATIONS DATA: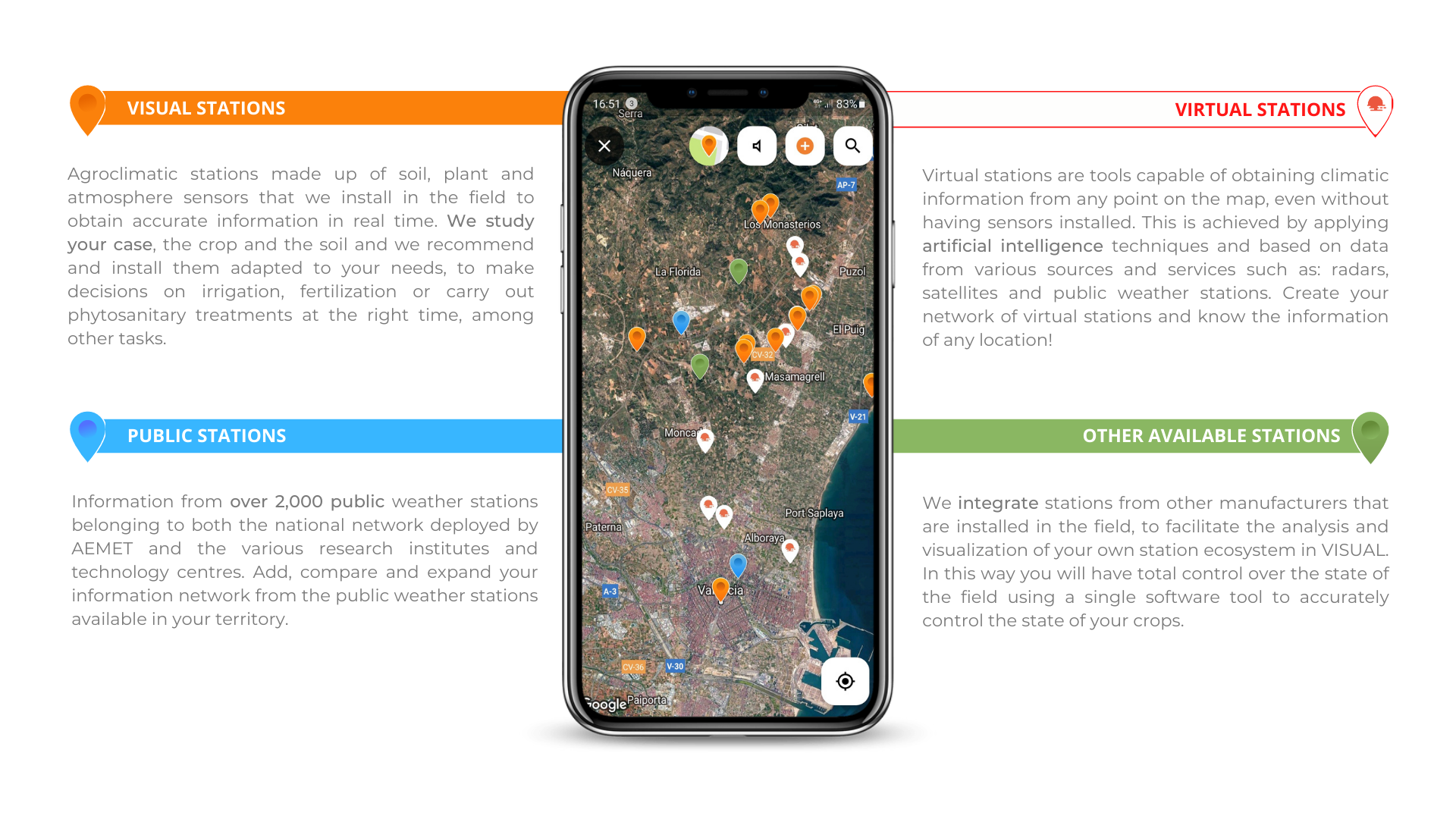 Instalation
Field specialized technicians
Maintenance and updates
With the last news
VISUAL ACADEMY
Supporto e formazione continua
Settings
Alerts and recommendations
Recomendations
From our field technicians
VISUAL SENSOR the easiest way to make  agricultural decisions.
The sensors allow the farmer and the technician to collect crop data to obtain added value information that allows increasing the production and quality of the crops, where it is vitally important to monitor key points and predict the optimal time to irrigate or perform a treatment achieving a higher production and quality of the harvest.
We integrate the necessary elements to maximize the efficiency of the operation and allow you to save on: water, energy and treatments.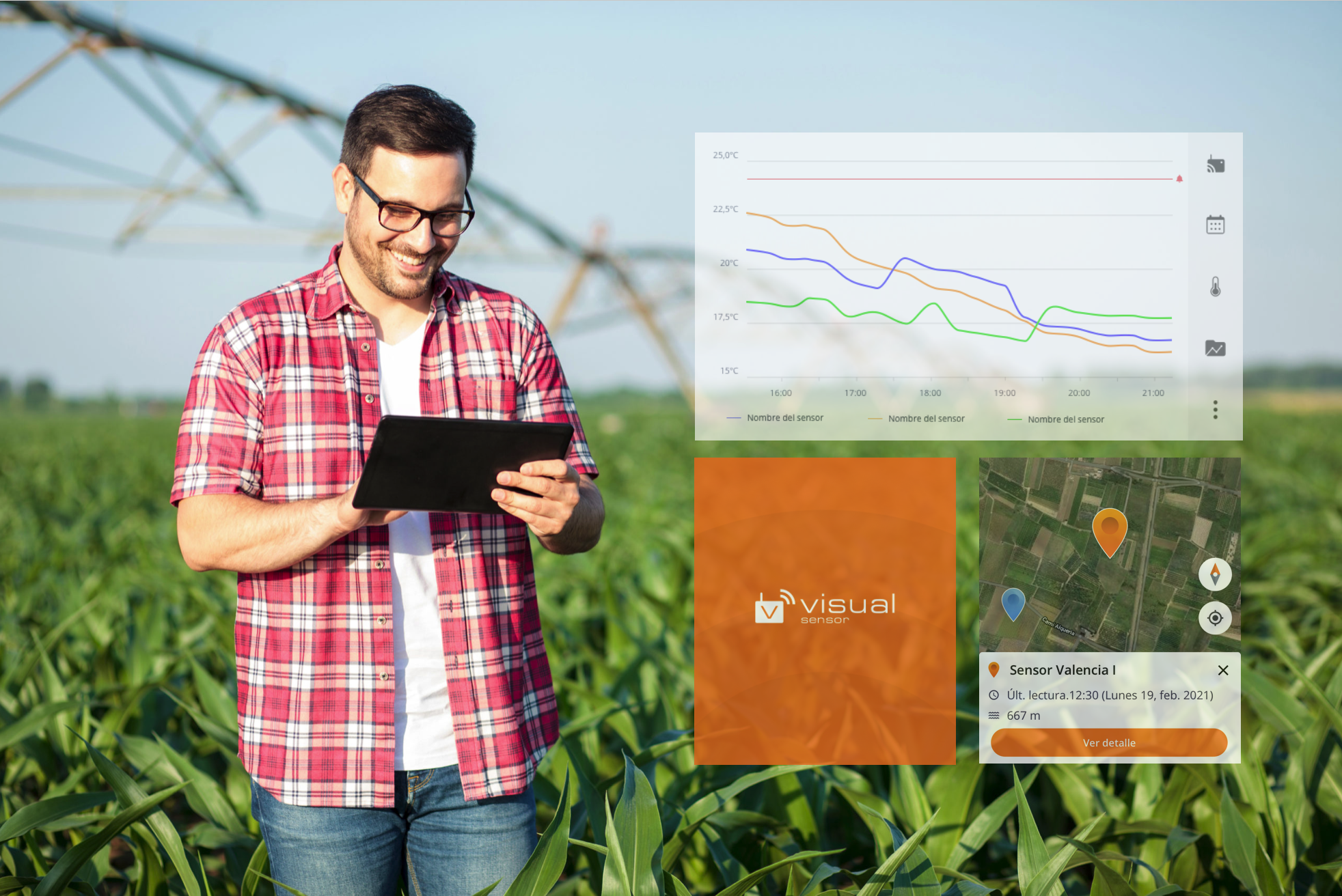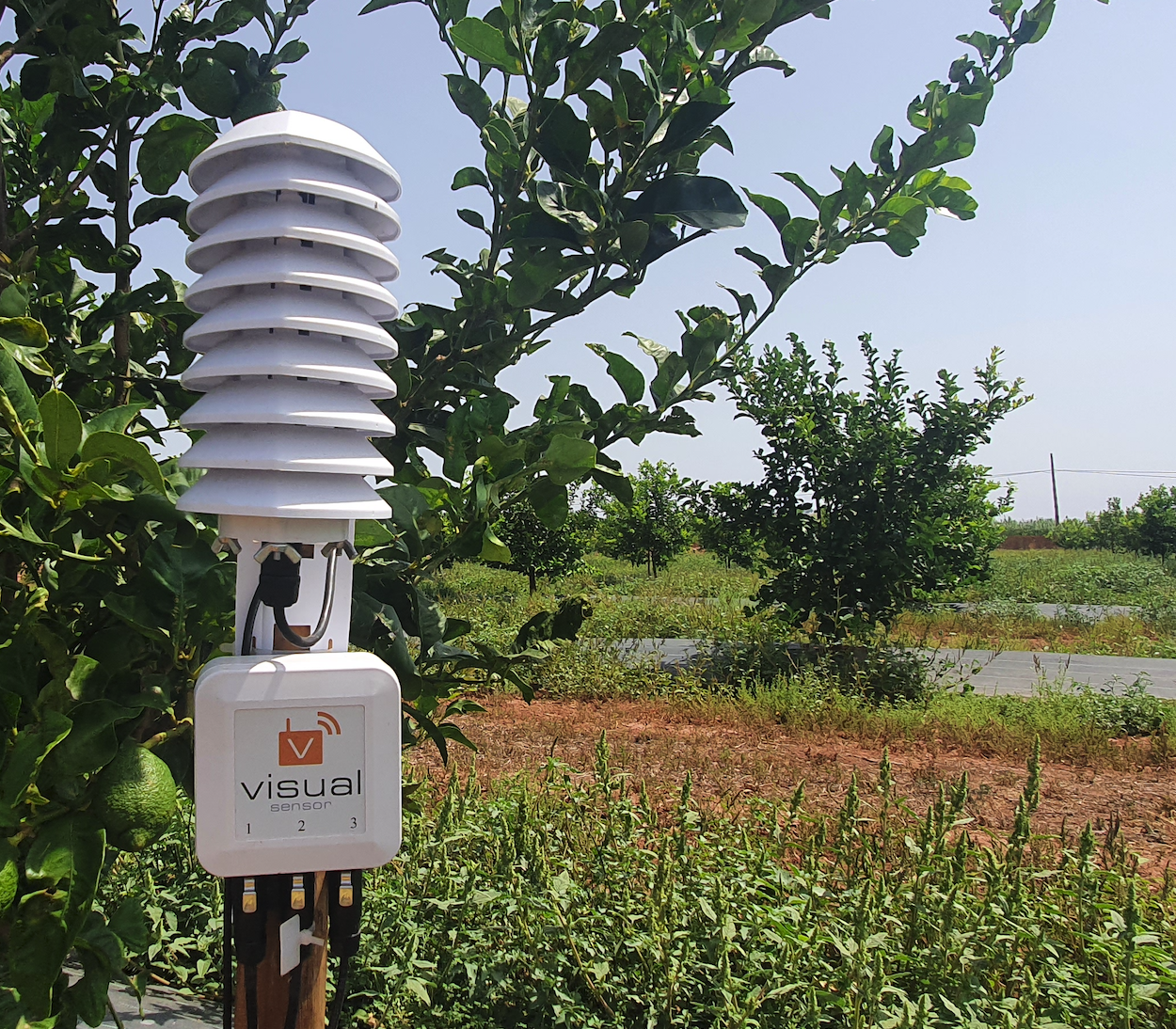 VISUAL SENSOR helps reduce irrigation water consumption and improve production. Through the service you have access from any device to the agroclimatic and environmental data that you need to have the main activities under control: irrigation, treatments and harvesting.
The weather plays a central role in the development of your crops. Your health is essential. Our objetive? Help you anticipate bad weather conditions and avoid risks. Precision farming will help you with planting, treatment, frost, disease, and harvest.
It is a subscription service that includes the installation of the soil and environment sensors in the plots of your choice.
At VISUAL we design innovative solutions with our own algorithms and advanced programming techniques.